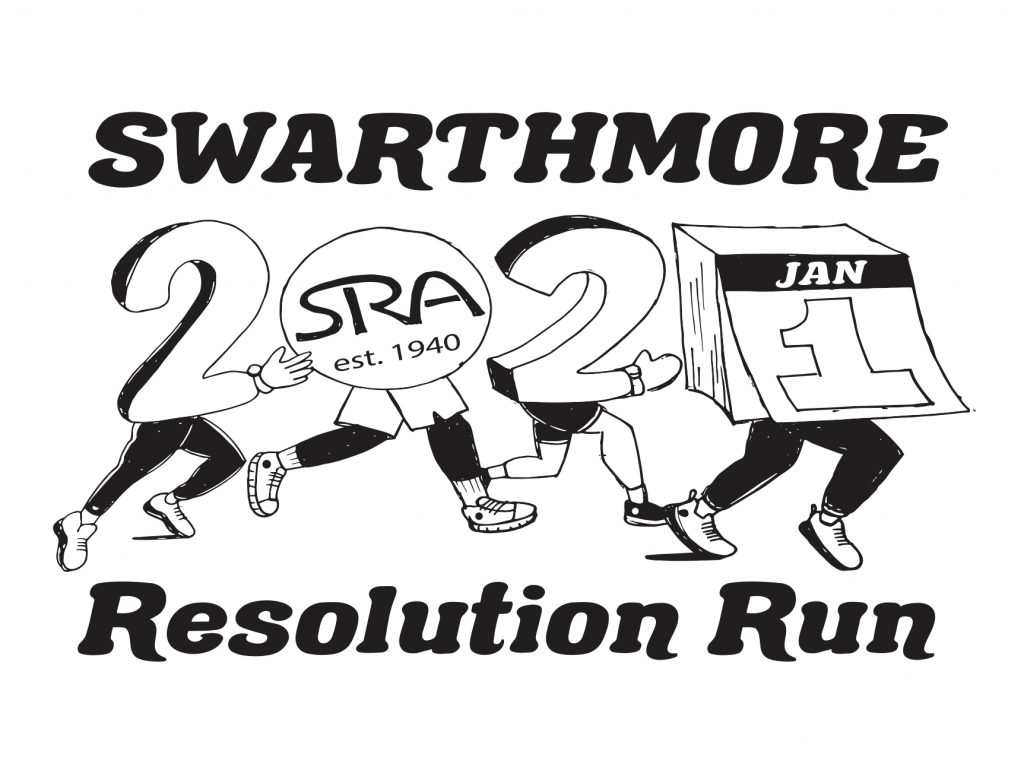 Registration: $21.00 Register today through January 1st https://go.teamsnap.com/forms/245829
Set your intentions for a brand-new year! Swarthmore Recreation Association is pleased to offer our first ever Resolution Run to be held on January 1, 2021. Unlike past years' SRA New Year's Day 5k races, the Resolution Run will be virtual (you may join our Strava challenge to clock your own results) and is not limited to 5 kilometers…you may run what you wish!
Choose your own distance and run any time between 12:01am-11:59pm on January 1st. Whether you log your run in reflective gear just after the ball drops, or after you morning coffee, or as the twilight gives way to the beautiful glow of the luminaria throughout the borough, make your first run of 2021 the SRA Resolution Run! All participants will be entered into a raffle for wonderful locally sourced prizes. Recorded runs on treadmills or gym equipment is also encouraged.
Register by December 17th to guarantee a race t-shirt, designed by local artist Brad Hosbach!  Shirts will be available for pick-up December 30 location and time TBD* (update: Tshirts not available for those registered after Dec 17th)
New this year, receive a limited edition SRA neck gaiter with your $15 or more donation to SRA
Raised funds through this virtual run will be largely used to sponsor the PPE equipment for the upcoming SRA organized sport programs to ensure the safety of our coaches/volunteers while providing much needed physical activities for our children during the pandemic to keep our community strong
Follow us on Social Media:
Facebook: Swarthmore Recreation Association
Instagram: SwarthmoreRecreation
Twitter: @SwarthmoreRec
Post your pictures: #SRA2021ResolutionRun
#2021SRAResolutionRun
THANK YOU to our 2021 race sponsors:
Harvey Oak Mercantile
Swarthmore co-op
Digital Filaments,
The Vince May Team
Faegre Drinker
Logo Warehouse