*Registration is now closed for 2021-2022*
The Nether-Swarthmore Winter League is for boys and girls in fourth- through twelfth-grade.  Play consists of one weekday practice and one weekend game each week.  The league offers championship-style play of seven regular-season weeks followed by two weeks of playoffs and one massive basketball tournament at the end of February.
Nether-Swarthmore Hoops welcomes players of all skill and ability levels.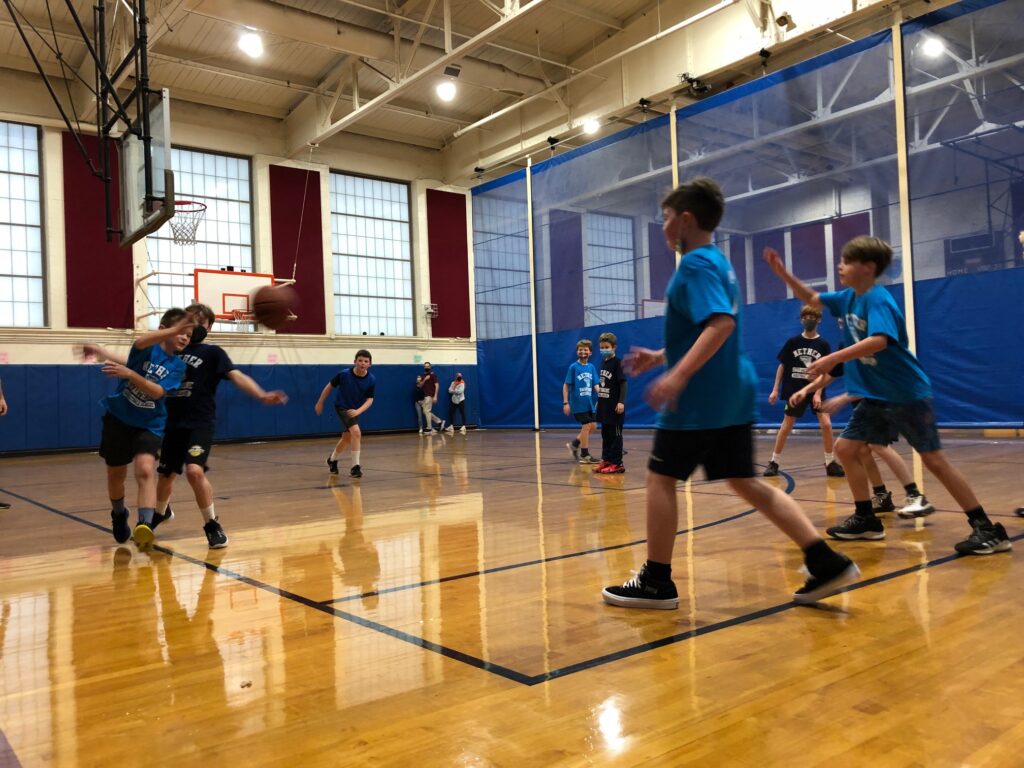 WHO: Boys and girls, grades 4-12
WHEN: weekday practice and weekend games, December 6 through February 12,   (NO PLAY whenever WSSD gyms are closed: 12/19-01/02, 01/15-16, 02/19); practice times will be announced after teams have been made up (after evals), tentative practice schedule HERE
EVALUATIONS: the week of November 15, tentative schedule available here; these evals help us to create balanced teams to that everyone has a great learning experience: sorry, but we cannot honor requests for teams
GAMES: Saturdays at SRS and SHMS, see the tentative schedule HERE
PLAYOFFS: February 14 through 25, schedule HERE
CHAMPIONSHIP TOURNAMENT: February 26-27, schedule HERE
WHERE: SRS, NPE, WES, and SHMS gyms
REGISTRATION FEE: $125
Please review our refund policy before you sign up.
COACHING: Nether-Swarthmore Hoops is run by parent coaches.  We will open limited registration and then open up more teams/ spots as we have enough volunteers to run the program.  Want to guarantee your child a spot and help make the program a success?  Volunteer to coach and/or commission when you sign up!  Never coached before?  We can help.  Our Director of Coaching offers weekly skills and drills direct to your inbox and is available to help you with any coaching questions. 
COVID SAFETY PROTOCOLS: Nether-Swarthmore Hoops follows the SRA Safety Protocols with two additional restrictions that are required by our hosts.  First, anyone who is not actively playing on the court is required to mask at all times.  This includes coaches, spectators, and team-members.  Second, when not actively playing on the court, all team-members will be required to stay six feet apart.  We are very grateful that WSSD has invited us back to their gym space this year, and it is critical that we abide by the terms they have set so we do not risk losing our permit. With the sole exception of coaches, a parent of each player is asked to take a turn as a parent safety monitor to help us enforce the rules at games. The parent safety monitor must stay in the gym for the entirety of the game and make sure that all rules are followed by every player and every spectator.  Parents will be able to sign up for their week on TeamSnap.
IMPORTANT DATES:
Evaluations: week of November 15
Practices begin week of December 6
Games begin December 11