SRA Pickleball is for everyone!  Already a Pickle Pro?  We got you covered!  Can't hit the ball over the net?  We have a beginners' court!  Want to introduce the kids to the sport?  We have youth courts too!
For adults and high schoolers: For the winter we are offering one session from 8:30-10:00.  Multiple sessions will return in the spring.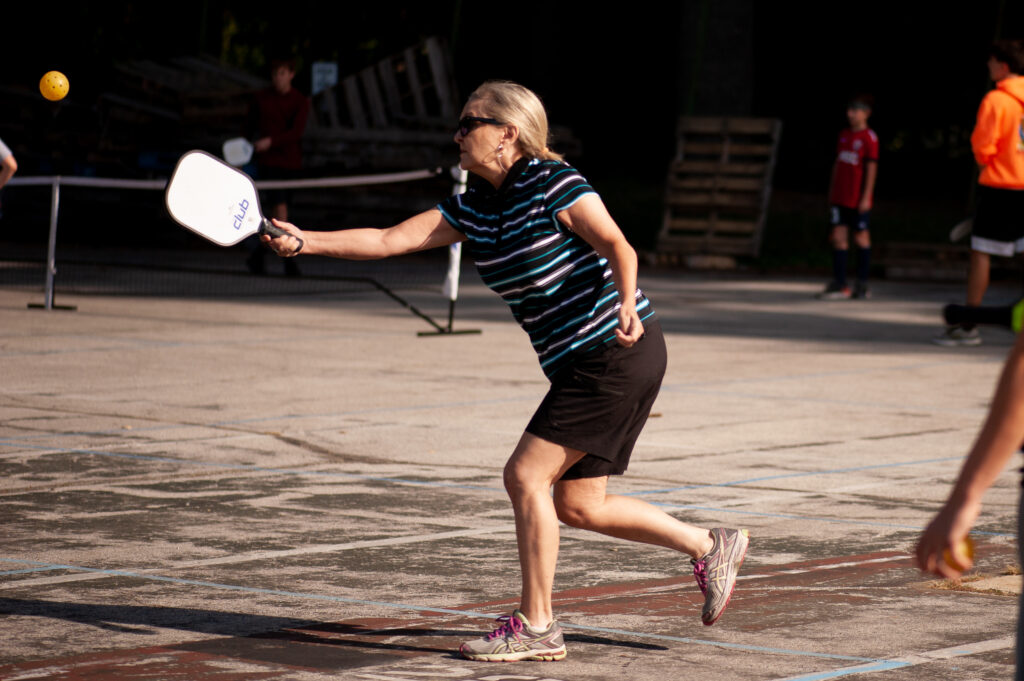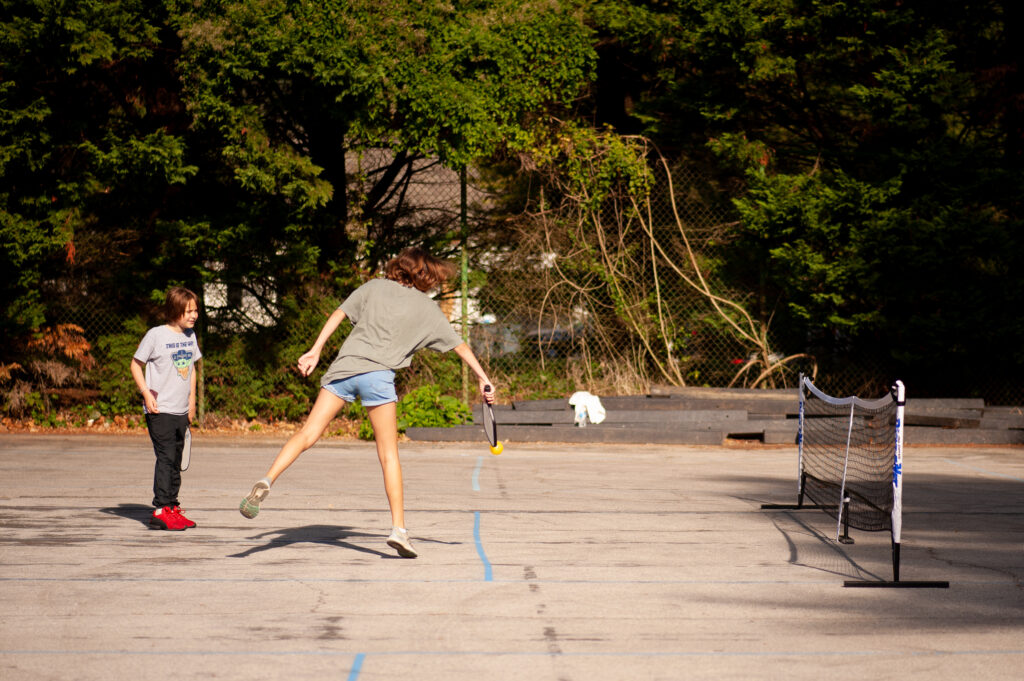 Youth Pickle will return in Spring 2022
For players in grades 4-8: Come play on your own court from 9:30-11:00AM every Saturday.  Experts from the SHHS tennis team are on hand to provide instruction and guidance.
When: Saturdays, November 27 – February 26, 8:30-10:00 (no session December 25 and January 1, but see below for a special Family Pickle Day on December 26)
Where: Courts are located behind Spencer House (where Forwood and Christie's offices are) at Strath Haven Middle School on the former tennis courts.  
Registration Fee: $65 (This winter session is offered at a discounted rate due to the likelihood of weather cancellations.)
Minimum registration and volunteers are required to run the program.  We will not play when the weather is forecast to be below 35 degrees or when icy conditions make the courts unsafe.)
TWELVE SESSIONS OF ADULT PICKLEBALL
November 27 – February 26
8:30-10:00
Please volunteer to help set up or take down and to take attendance for one week.  Check the "Court Captain" box when you register.
FAMILY PICKLE DAY
December 26, 2021
8:30-10:00
$15
(One registration for the whole family.)
Players are welcome to borrow SRA paddles or to bring their own.
Please note that this is an outdoor game in late fall.  There will be no refunds for weather cancellations.  All refunds are subject to SRA's refund policy.
PROGRAM DIRECTORS: Jean Steinke & Liz Gallard