SRA Pickleball is for everyone! Already a Pickle Pro? We got you covered! Can't hit the ball over the net? We have a beginners' court!
WHO: Adults of all skill levels are welcome
WHEN: Saturdays, September 10-November 12, 8:00-9:30AM and 9:30AM-11:00 (choose a session)
WHERE: Courts are located behind Spencer House (where Forwood and Christie's offices are) at Strath Haven Middle School on the former tennis courts.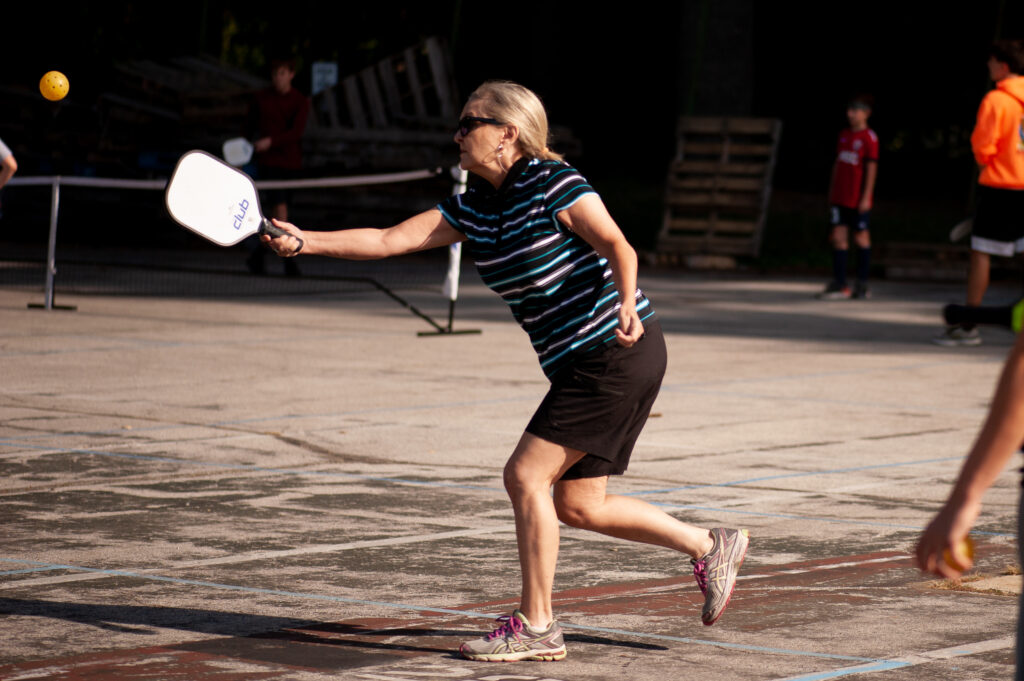 Minimum registration and volunteers are required to run the program. All refunds are subject to SRA's refund policy.
Players are welcome to borrow SRA paddles or to bring their own.
REGISTRATION FEE: $65
REGISTER HERE (Registration opens August 01, 9:00AM)
PROGRAM DIRECTORS: Jean Steinke (the lovely lady in blue below)