Swarthmore Recreation Association's soccer programs are designed to provide community members of all ages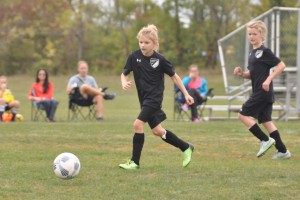 opportunities throughout the year to learn, enjoy, and compete in the great game of soccer!
In 2018, nearly 400 players, varying in ages from 4 to 65+ participated in our soccer programs.
For players between the ages 4-10, our Town Soccer program is a two-hour, once a week commitment, September – early November. Players have the chance to build enthusiasm and skill in a less competitive environment. See the Town Soccer page for more details.
For youth players aged 8 and up interested in more competitive play, our Travel Soccer program offers more advanced skill development (often with paid trainers), games against teams from the Greater Philadelphia area, and opportunities for tournament play.
SRA also offers soccer for adults whose love of the game extends beyond sideline support.
CHILD ABUSE, AND BACKGROUND CHECK POLICIES
All coaches now require background checks. Please see our Mandatory Background Checks page for details.
CONCUSSION
We have updated our concussion information and policies for players and coaches. We have also updated our requirements for child abuse and criminal background clearances for coaches and volunteers. Click Here for Details