Women's Soccer
Adult women of all skill levels, from new players to former Division I athletes come together to play pickup games outside.  These are informal pick up games, with a variety of competitive styles.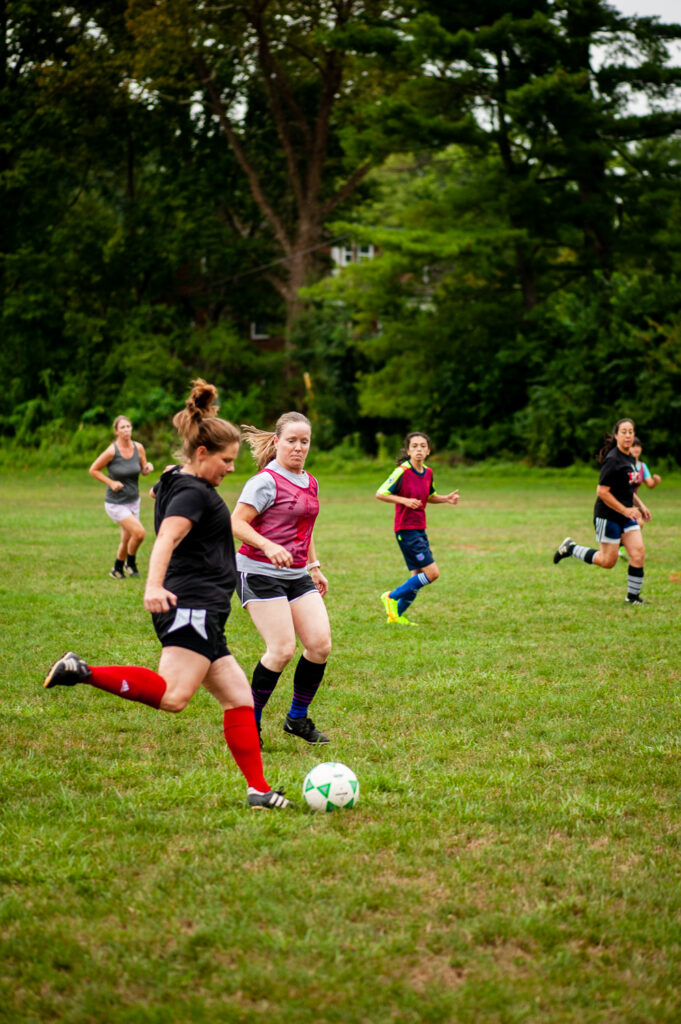 WHO: All adult women looking to play with friends
WHEN: Sundays, 4:00-6:00PM
WHERE: Henderson Field
REGISTRATION FEE:  $65
PROGRAM DIRECTOR: Cindy Burks (the rockstar in the red socks)
Men's Soccer

SRA continues the tradition of pick-up men's soccer on Sunday mornings!  Join us for a lively game on Henderson Field!
WHO: Adult men looking to play with friends
WHEN: Saturday mornings, 8:00-10:00AM
WHERE: Henderson Field
REGISTRAITON FEE: $65
PROGRAM DIRECTOR: Nate Nicholson