Developmental Hoops offers clinic-style basketball for boys and girls in kindergarten and first grade. Led by SRA Director of Programming TJ Loper with the help of Sports Mentors, Developmental Hoops focuses on a different skill each week to give players a sense of the game before the conclusion of the six weeks. Session also include some game play.
In 2022-2023, we are offering Developmental Hoops twice, in early winter (November to January) and in late winter (January to March). Players are welcome to participate in either session or both. Early Winter Developmental Hoops is five sessions long (because of the holiday schedule). Please be aware that sessions filled very quickly last year.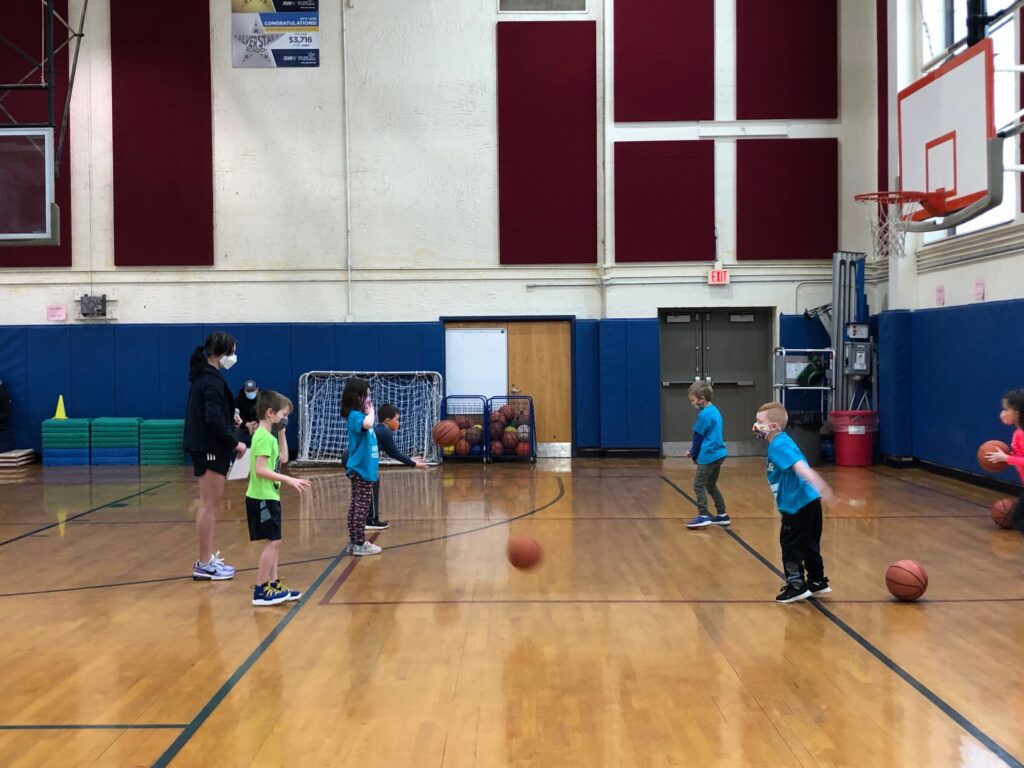 WHO: girls and boys in kindergarten and first grade
WHEN:November 28, 2022, to January 09, 2023 (early winter, no sessions December 26 and January 02) and January 23-March 06 (late winter), Mondays 5:00-6:00 or 6:00-7:00
WHERE: SRS gym
REGISTRATION FEE: $110 for Early Winter (five sessions), $125 for Late Winter (six sessions)
Please be sure to review our refund policy before signing up.
Registration for Late Winter Developmental Hoops opens December 05, 2022, at 9:00AM.
PROGRAM DIRECTOR: TJ Loper
updated 2022.12.05