Come try one of America's fastest growing sports! Ultimate Frisbee is a fast-paced, high-energy, non-contact sport that anyone can play. Ultimate Frisbee places a premium on teamwork, cooperation, and sportsmanship.
SRA Ultimate Frisbee Clinics welcome players in third through ninth grade for six weeks of skill, drills, and scrimmages. Beginners are absolutely welcome! Ultimate frisbee clinics run in the fall and spring.
WHO: girls and boys in Grades 3 through 9
WHEN: Fridays, 5:15-6:30, September 15 – October 20, 2023
WHERE: Henderson Field, Swarthmore
REGISTRATION FEE:  $65, registration opens August 14, 2023, and includes an Swarthmore Ultimate disc.
REGISTER FOR ULTIMATE FRISBEE CLINICS HERE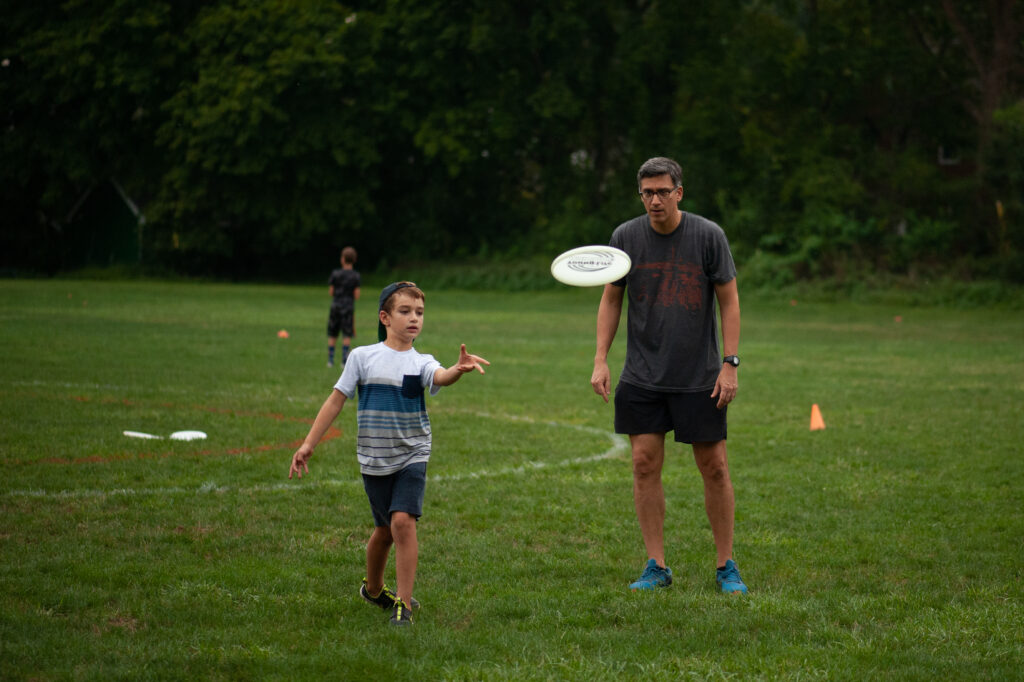 Updated 2023.03.05