Nether-Swarthmore Field Hockey offers league-style play for girls in kindergarten through sixth grade.
Parent volunteers are essential to SRA Field Hockey. You don't have to know anything about the game (or even be a woman). We will train you in the drills and help you teach the kids. The program is run by Amanda Lawson, who has coached all levels of field hockey. She will help you be an amazing coach.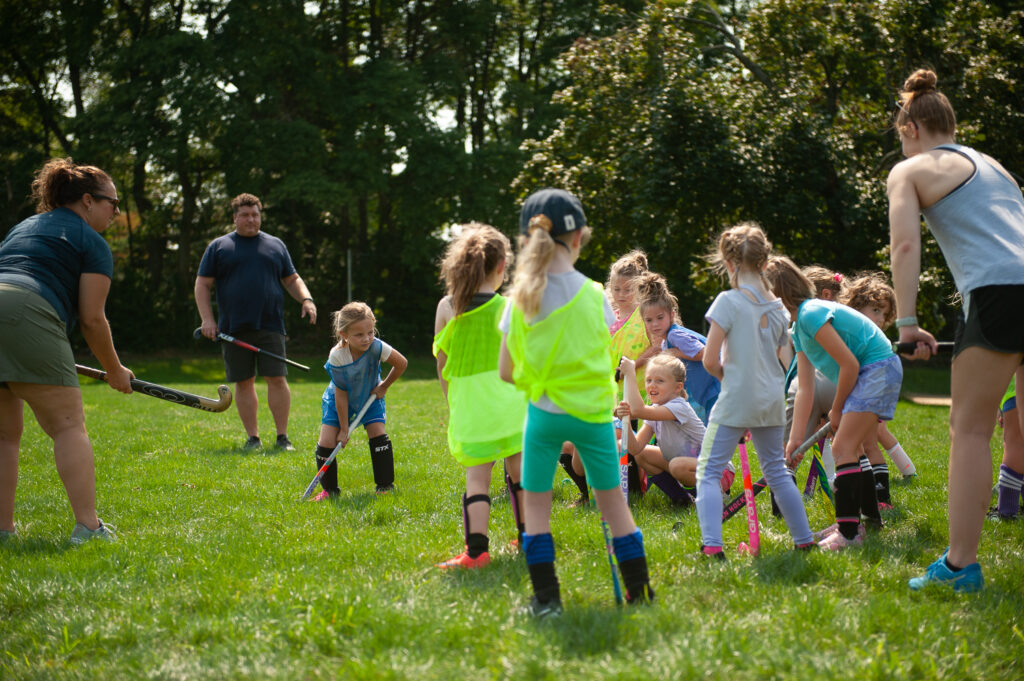 WHO: Girls in kindergarten through sixth grade (no experience required)
WHEN: September and October, 2022
Kindergarten through second grade: practices on Wednesday evenings, 5:30-6:45PM, September 7 – October 26
Third through sixth grade: practice on Monday evenings, 5:30-7:00PM, September 5 – October 24
Games begin September 24 and run through October 22 on Saturday mornings. Games are both home and away (within about 30 minutes of Strath Haven High School). Exact dates, times, and locations are still tentative.
WHERE: Practices and games at Strath Haven High School fields plus away games at other local clubs
EQUIPMENT: a stick that come approximately to the player's hip, a mouthguard (no white mouthguard), shin guards (specifically field hockey shin guards), cleats
UNIFORM: Reversible pinnies are $20 each and can be purchased before the first game. Players also need two pairs of field hockey socks, one each of white and black.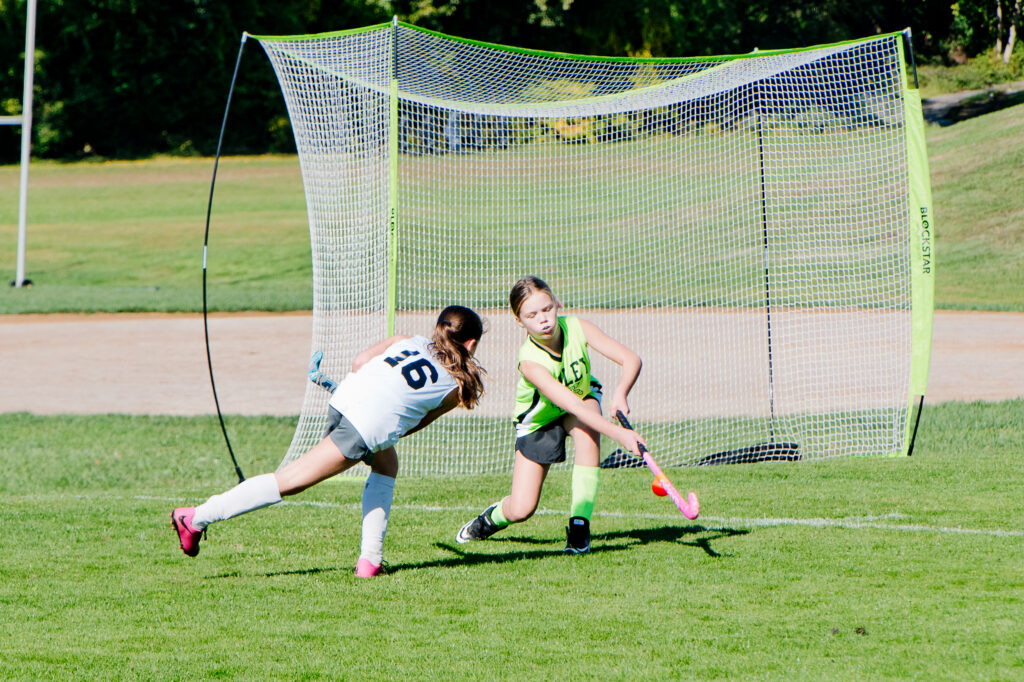 REGISTRATION FEE: $125 (registration opens August 01, 9:00AM)
**REGISTRATION IS NOW FILLED FOR 2022. IF YOU MISSED REGISTRATION, AND YOUR CHILD WOULD LIKE TO PLAY, PLEASE REACH OUT TO SRA ASSISTANT DIRECTOR NIKA HAASE AT NIKAHAASE@GMAIL.COM.**
PROGRAM DIRECTOR: Amanda Lawson
updated 2022.08.25