SRA Town Soccer is a developmentally appropriate program for the youngest soccer players, both beginner and intermediate players. Town Soccer focuses on instilling a love of the game, developing skills, making friends, and having fun. In the fall, players are assigned to small teams for league play, although no official records are kept. SRA Town soccer is a program for players with birth years from 2016-2019.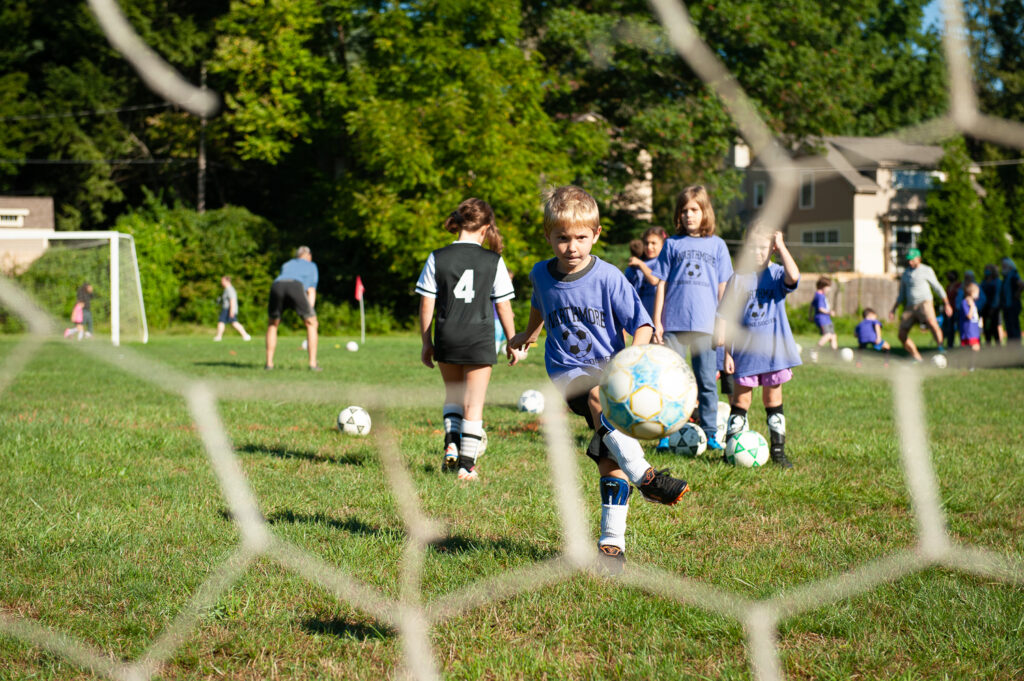 WHO: Boys and girls, beginning and intermediate, birth years 2016-2019
WHEN: Saturdays, September 9 – October 21, 2023 (rain date October 28, 2023)
SESSION 1: 8:30-10 a.m. (2016 and 2017)
SESSION 2: 10:00-11:30 a.m. (2018 and 2019)
WHERE: Henderson Soccer Field
UNIFORM: Each Town Soccer participant is given a colored shirt that identifies them as belonging to a particular team. Shirts are distributed on the first day. Please have your child wear their shirt each week.
EQUIPMENT: Players must wear shin guards. Cleats are encouraged but not required. Players are encouraged to wear athletic clothes (but twirly skirts are also a staple at Town Soccer).
DISCOUNTED REGISTRATION FOR PLAYER/VOLUNTEER COACHES: Parent volunteers are essential to Town Soccer. No soccer experience necessary!! Early and discounted registration for players whose parents agree to coach IS NOW OPEN. Limited to 20 players/coaches. If you later decide not to coach your town soccer player, we will cancel this registration and you will need to get in line for regular registration (opens August 14th.)
REGISTRATION FEE FOR PLAYERS/VOLUNTEERS: $75
REGISTRATION: Registration opens August 14, 2023, at 9:00AM.
Registration typically fills very quickly (in one day). We will open a waitlist and allow as many players to register as we have volunteers to run the program. If you are on the waitlist, please look for an email from us. The best way to ensure your child's spot is to volunteer to coach. We will teach you everything you need to know.
REGISTRATION: Registration will be capped but we will continue to admit players from the waitlist as more coaches volunteer.
REGISTRATION FEE: $95, opens August 14, 2023
updated 2023.08.14