SRA Town Soccer is an intramural soccer league for beginning and intermediate players. Town Soccer focuses on instilling a love of the game, developing skills, making friends, and having fun. Players are assigned to small teams for league play, although no official records are kept. SRA Town soccer is a program for U6-U11. Parent volunteers are essential to Town Soccer. We will cap registration early and continue to admit players from the waitlist as more coaches volunteer.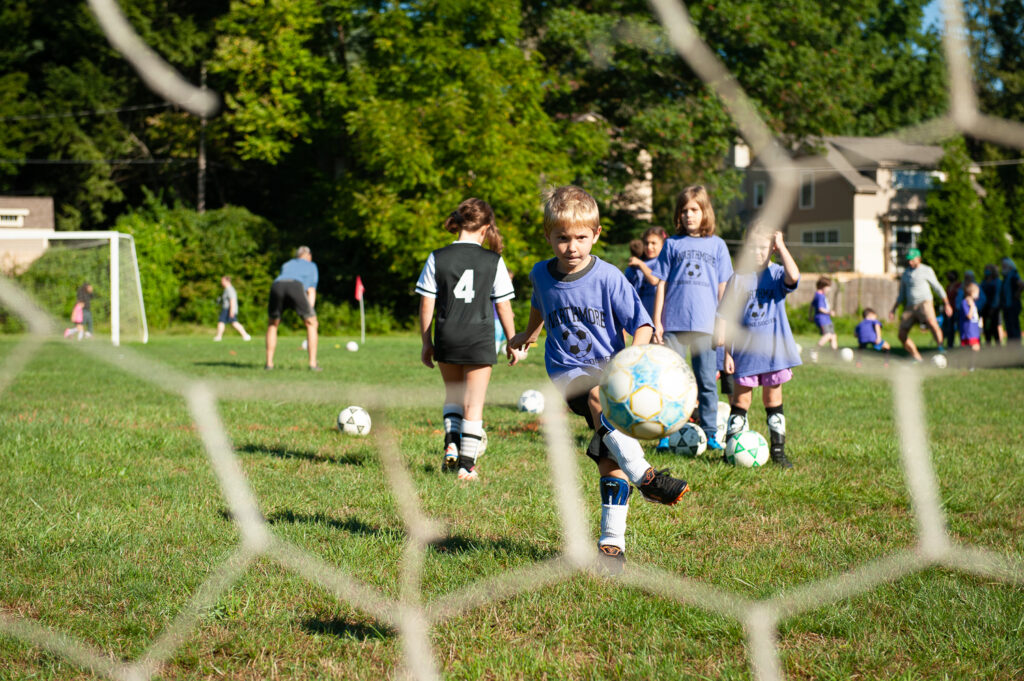 Fall Town Soccer
WHO: Beginning and intermediate players U6-U11
WHEN: Saturday mornings, usually eight weeks, beginning the weekend after Labor Day. Two sessions: 8:30-10:00 (U8-U11), 10:00-11:30 (U6-U7)
WHERE: Henderson Field
REGISTRATION: Registration opens August 1, 2022, at 9:00AM. Registration typically fills very quickly (within an hour). We will open a waitlist and allow as many players to register as we have volunteers to run the program. If you are on the waitlist, please look for an email from us. The best way to ensure your child's spot is to volunteer to coach. We will teach you everything you need to know.
Winter Indoor Town Soccer
Indoor town soccer is for kids ages 4-8. We will take a deeper dive into the skills we learned at Fall Town Soccer and play some small scrimmages. First-time soccer players are welcome. All sessions will be played on the indoor turf at the Springfield YMCA. Session size is limited. We need a few volunteers for each session. This is a great way to learn drills for your future as a soccer coach, but if you don't know anything about soccer, that's OK. We will teach you.
WHO: Boys and girls, ages 4-8
WHEN: Sundays, February 6 – March 27, 2022
WHERE: the turf at the Springfield YMCA (194 W. Sproul Road in Springfield)
REGISTRATION: Registration for 2022 is now filled
Spring Town Soccer Clinics
Conducted in small groups by Swarthmore College soccer players, Spring Town Soccer Clinics offer boys and girls ages 4-9 a chance to sharpen their soccer skills.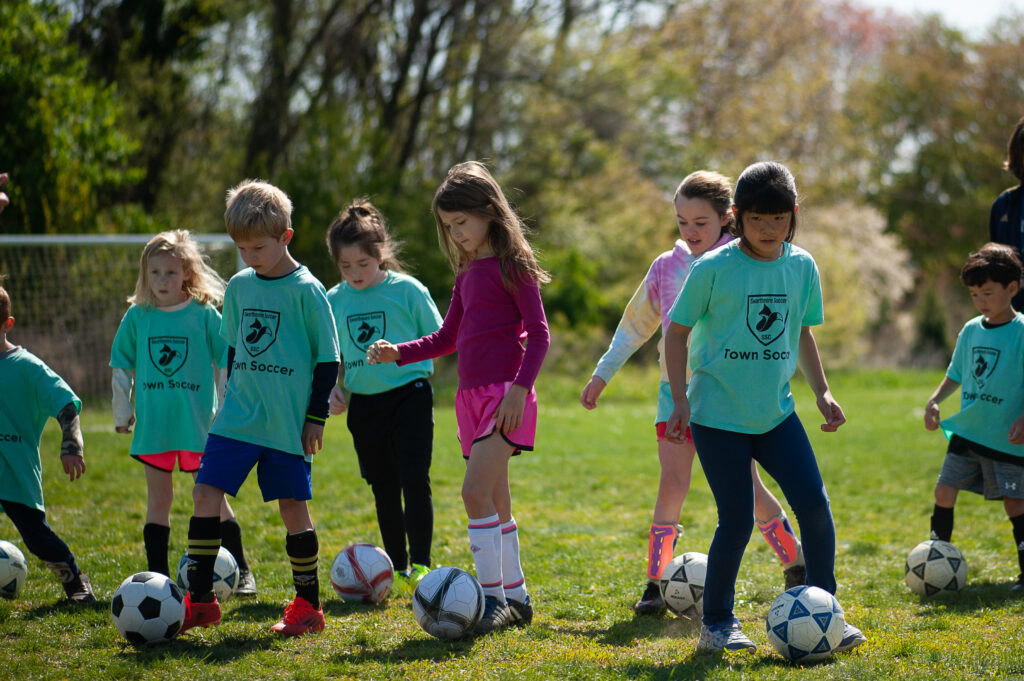 WHO: Boys and girls, ages 4-9
WHEN: Saturdays, April 23 – May 14, 2022, two sessions, 9:00-9:50 (4-to 5-year-olds) and 10:00-10:50 (6- to 9-year-olds)
WHERE: Rutgers side field (behind CADES)
REGISTRATION FEE: $50
REGISTRATION: Registration will open March 7, 2022, at 9:00AM and will close April 21 or when filled
KIDS AGES 6-9
10:00-10:50
updated 03/02/2022