Petite soccer is for our three- and four-year-old budding soccer stars. Six high-energy, developmentally appropriate sessions filled with soccer-based activities to make your little one giggle all their willies out. Each participant must have an adult parent or guardian present for the whole of each session. Your participation as a "coach" is highly encouraged (and will help ensure your child's spot in the program).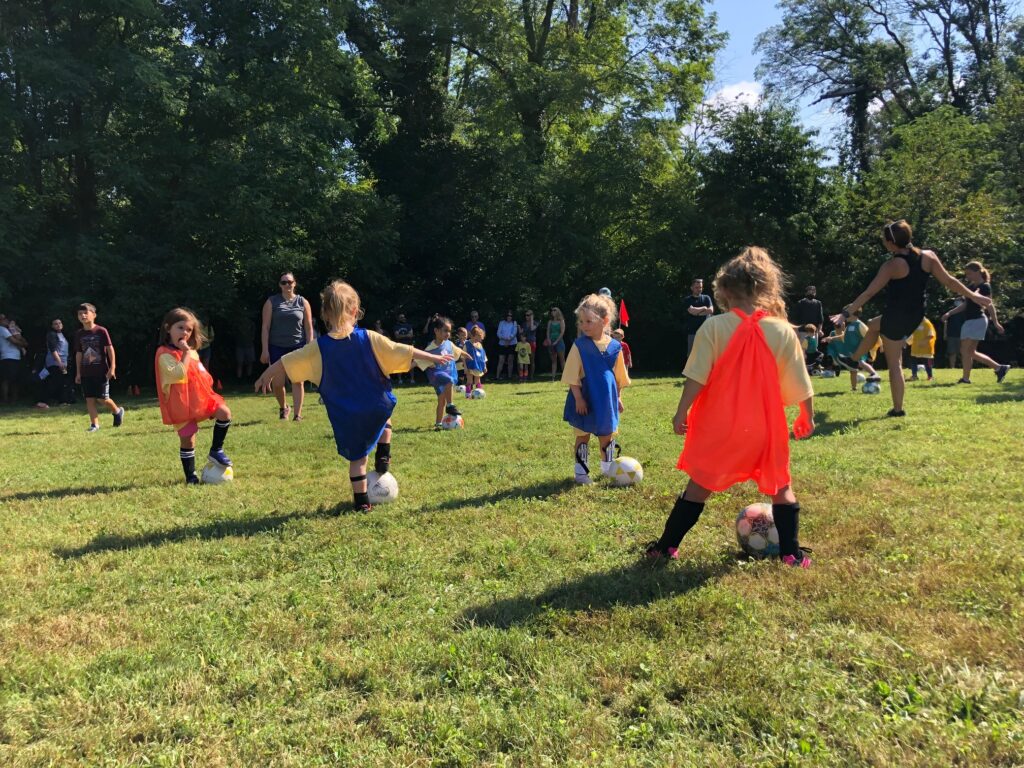 WHO: Three- and four-year-olds (MUST be three by September 01, 2022, no exceptions)
WHEN: Saturdays, 9:00-9:45, 10:00-10:45, OR 11:00-11:45AM, September 17 – October 22, 2021
WHERE: Henderson Field
REGISTRATION FEE: $95 per player (registration opens August 01, 9:00AM, space is limited)
We were able to add a third session at 11:00AM, and there are still spaces in this session. You may REGISTER HERE for the 11:00AM session.
REFUNDS: All refund are governed by our refund policy.