Nether-Swarthmore Hoops offers basketball during late Fall, Winter, and Summer.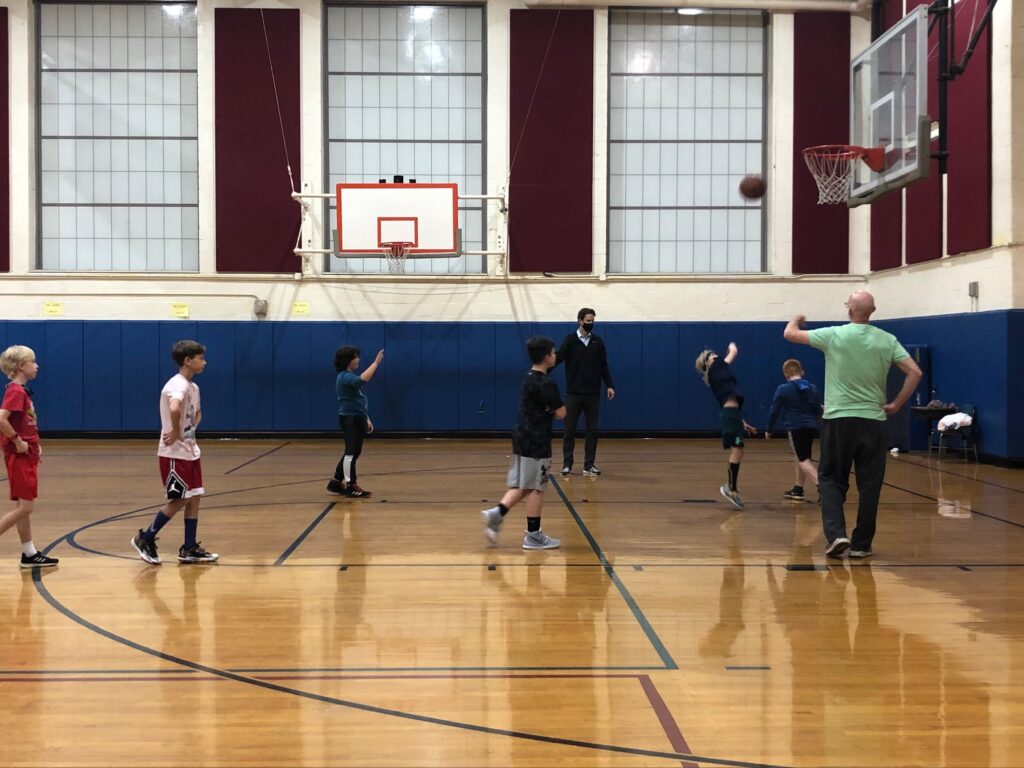 Elementary Hoops (for grades 2-5) runs October to December, ending with a tournament before winter break. Hoops (for grades 6-12) runs January to March. Elementary Tournament Hoops runs January to March. Middle School Tournament Hoops runs May to November.
Developmental basketball: clinic-style instruction with in-session scrimmages for kids in kindergarten and first grade. 
Elementary Hoops: full rec play with a tournament for grades 2-5
Nether-Swarthmore Hoops: championship-style league play for boys and girls in grades 4-12.
Elementary Tournament Hoops: three months of practice and tournament play for grades 4-5 (we will include grade 3 if we can find tournaments)
Middle School Tournament Hoops: off-season play (spring, summer, fall) for middle-schoolers, with practice and tournament play
Summer Hoops starts right after school lets out with pickup play on the SRS outdoor courts. Summer Hoops offers games to everyone from third grade to adult.
Hoops also offers skills clinics at various times throughout the year. Moore Shooting Academy offers a shooting intensive just in time for regular season. Advanced Preseason Training helps you make the team.
Want to be a ref? Sign up to learn everything you need to know. You'll make your registration fee back in three games.