The Swarthmore Soccer Intramural League offers small-side games for players who will soon be ready for travel soccer. The in-house league is a middle-ground between Town Soccer and Travel Soccer. It offers low-stakes play against other SSC teams on SSC fields with the feel of a travel team: the kids play in uniforms and on a team with a dedicated coach. Practices and games are held on either Henderson Field or Rutgers Side field (behind CADES).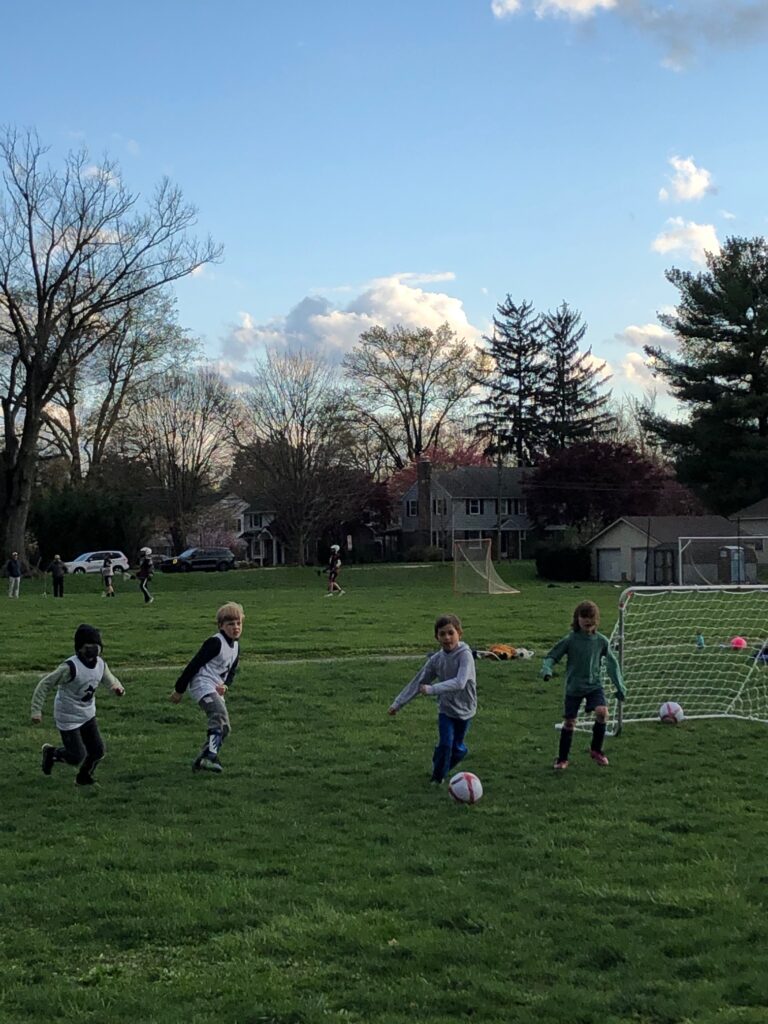 WHO: birth year 2012-2015 players, both boys and girls
WHEN: one practice and one game each week, September 12-October 29; practices are 5:00-6:00 Wednesdays and Thursdays; games are Saturdays, between 8:00 and 10:00AM, September 17, 24, October 01, 08, 15, 22, and 29.
WHERE: Rutgers Side (the smaller field at CADES), practices may be at SRS
UNIFORMS: SRA provides pinnies for intramural players to use; pinnies should be returned at the conclusion of the season
EQUIPMENT: Each player should bring a ball and water bottle to each practice and game. Cleats are required.
REGISTRATION: $125 (August 01, 9:00AM to August 28 11:59PM)
REGISTRATION IS NOW CLOSED FOR FALL 2022
If you missed registration, but your child wants to play, reach out to Assistant Director Nika Haase and NikaHaase@gmail.com. We will open a spot if we can.
PROGRAM DIRECTOR: Matt Howatt
updated 2022.09.13