The Swarthmore Soccer Intramural League offers small-side games (usually 5v5) for players who will soon be ready for travel soccer. The in-house league is a middle-ground between Town Soccer and Travel Soccer. It offers low-stakes play against other SSC teams on SSC fields with the feel of a travel team: the kids play on a set team with a dedicated volunteer parent coach. Practices and games are held on either Henderson Field or SRS Soccer field.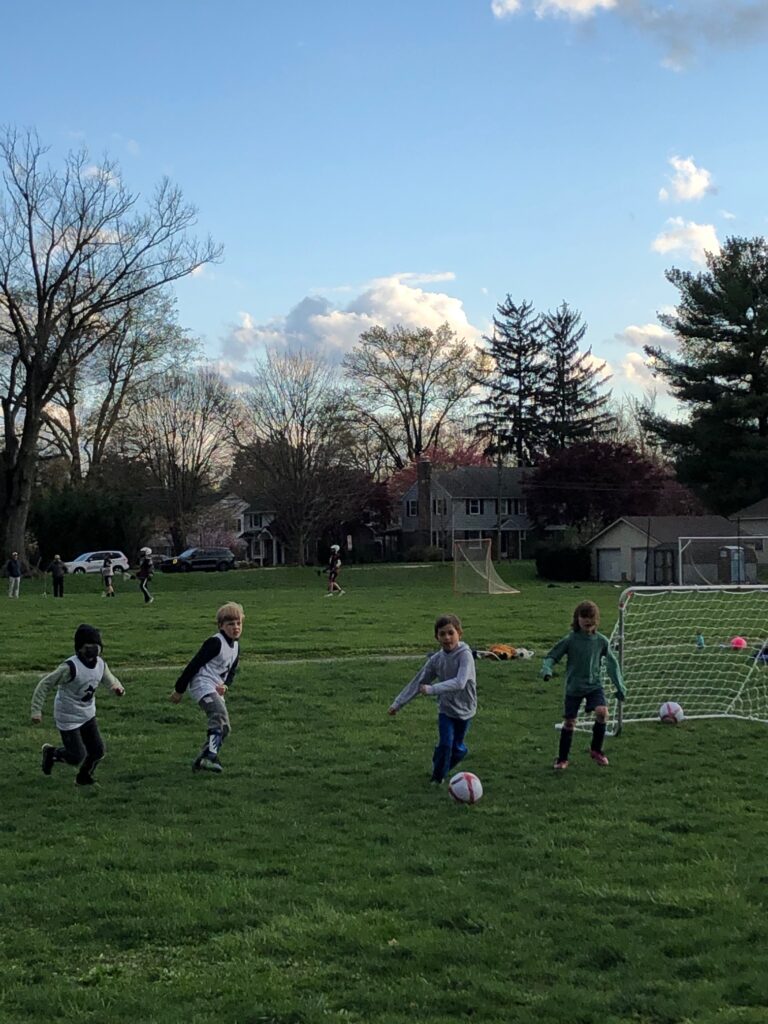 WHO: Boys and girls, birth years 2014, 2015, and 2016
WHEN: one practice and one game each week, beginning week of September 9th with games on Saturdays, from September 16 – October 21, 2023. Rain date is October 28, 2023. Practices will be scheduled week day evenings at 5:00-6:00 pm; games will be Saturdays, time TBD.
WHERE: SRS Soccer Field (some practices may be at Henderson or Rutgers Side, if available.)
UNIFORMS: Each player will receive a colored tee shirt to match his/her/their teammates.
EQUIPMENT: Each player should bring a ball and water bottle to each practice and game. Cleats are required.
DISCOUNTED REGISTRATION FOR PLAYER/VOLUNTEER COACHES: Parent volunteers are essential to Intramural Soccer. Early and discounted registration for players whose parents agree to head coach IS NOW OPEN.
REGISTRATION FEE FOR PLAYERS/VOLUNTEER COACHES: $100
REGISTRATION: Registration will open August 14, 2023, at 9:00AM and will close September 8th or when filled.
REGISTRATION FEE: $125
PROGRAM DIRECTOR/COACHES: We are looking for a program director for Intramural Soccer. We will help you along the way and you'll receive a credit for future SRA programming! Reach out to Amy at amy@swarthmorerecreation.org if interested.
REGISTRATION FOR INTRAMURAL SOCCER PLAYERS
updated 2023.08.14