Kick 2023 off with a new 5K course through the town of Swarthmore!  Registration and shirt pick-up begin at 8:30AM at the Swarthmore Inn, and the 5K begins at 10:30.  The kids' race begins around 11:30 on the college track for kids ages 2-13.  Registration includes a racing shirt.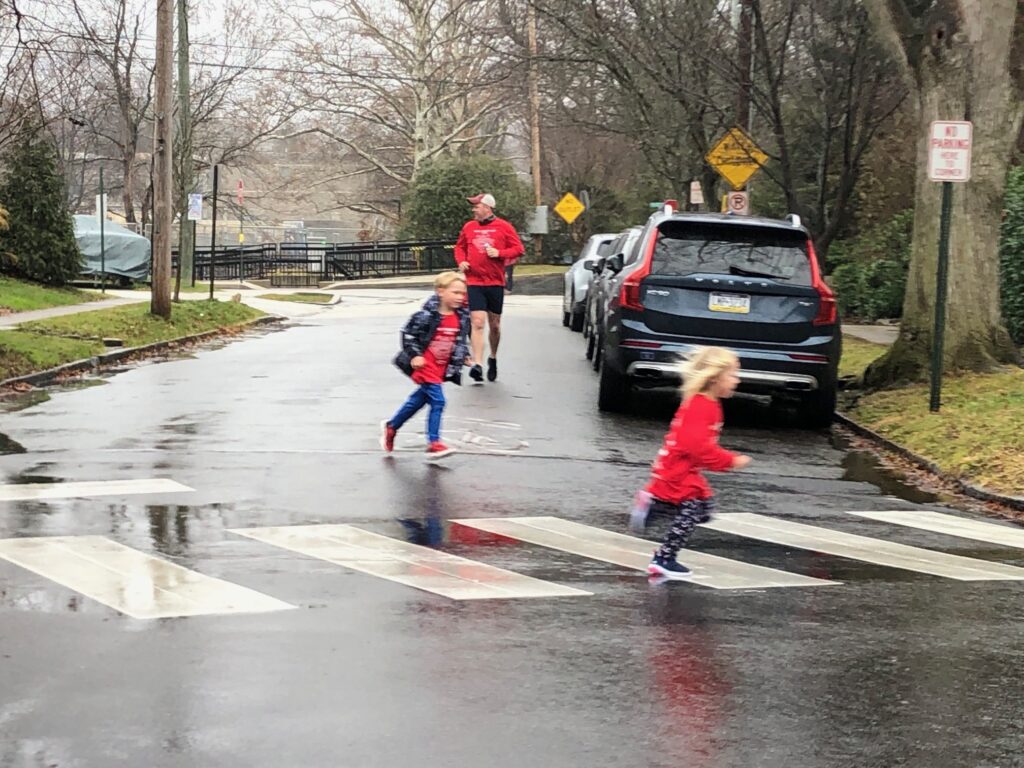 WHO: Everybody! Anyone is welcome in the 5K, and we're expecting to have kids' race, too!
WHEN: January 01, 2023, 10:30AM
WHERE: The race begins at the Field House on the Swarthmore College campus
REGISTRATION FEE: $20 until December 08, $30 December 09-15, $35 December 16-30, $40 day of
PREREGISTER HERE
DAY-OF REGISTRATION is welcome! We'll be at the Swarthmore Inn starting at 8:30.
REGISTRATION FEE: $40 on Run the Day
RACE DIRECTORS: Katie DiSantis & Erin Ewell
SPONSOR THE NEW YEAR'S DAY RACE
Local businesses are invited to sponsor the very popular New Year's Day Race for all kinds of benefits! This exciting community event offers three levels of sponsorship. Racing shirts are worn during the race and are seen all over the streets of Wallingford-Swarthmore year round! Reach out to Race Director Katie DiSantis at kidisantis@gmail.com to sponsor the race.
Gold Sponsor: $250
Large logo on back of t-shirt (please provide a high quality logo)
Sign (provide your sign/banner and we'll set up) or indoor booth opportunity at event (you set up and staff)
One complimentary race registration (provide contact information for your runner)
Silver Sponsor: $150
Medium logo on back of t-shirt (please provide a high quality logo)
Sign (provide your sign/banner and we'll set up) or indoor booth opportunity at event (you set up and staff)
Bronze Sponsor: $50
Small logo on back of t-shirt (please provide a high quality logo)
updated 2022.12.01