**Registration for 2022 is now closed.**
Lacrosse is the game everyone wants to play!
Haven Youth Lacrosse fields travel teams at grades 3/4, 5/6, and 7/8 for both boys and girls. Boys play in the Southeastern Pennsylvania Youth Lacrosse Association (SEPYLA), and girls play in the Philadelphia Area Girls Lacrosse Association (PAGLA). Practice begins on indoor turf in March, then moves to the fields in April. Regular season continues through around Memorial Day. Practices are typically 90 minutes, twice a week, with games once or twice a week. Beginners are most welcome!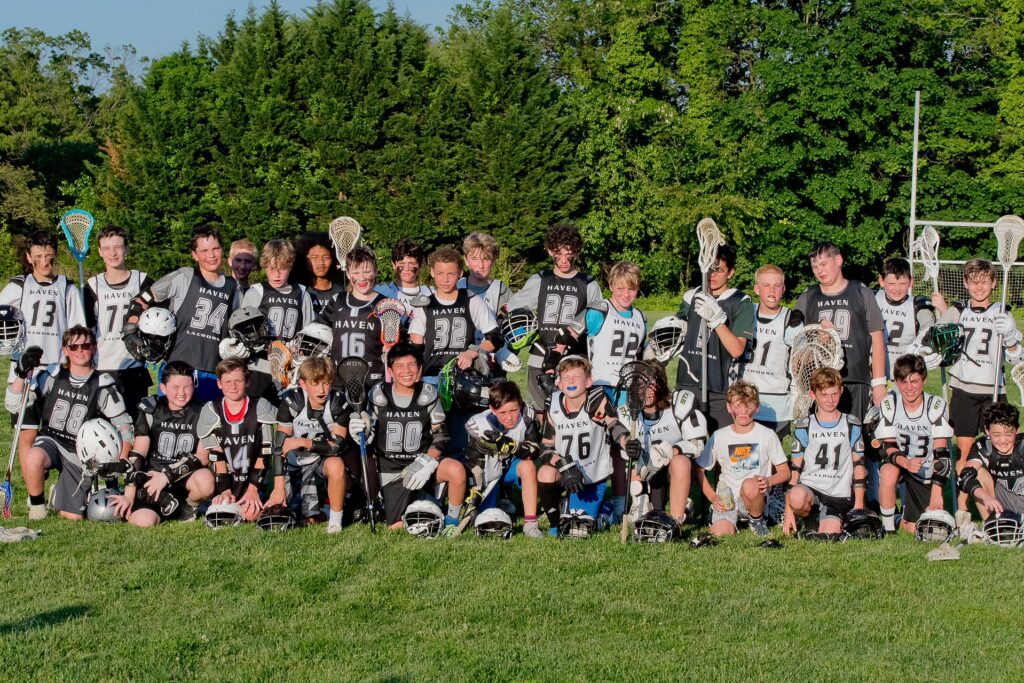 Teams are coached by parents, who are extensively supported by HYL. (Some of our coaches have never played the game.) Our goal is to teach the kids to love one of the finest sports on earth.
HYL is committed to bringing lacrosse to everyone who wants to play. Lacrosse equipment (especially boys' equipment) can be expensive. We collect used equipment and jerseys and distribute them at the beginning of every season. We also have some new sticks for families who need them, and we offer scholarships to reduce the price of registration for families who need it. We want you to be able to play!
Do you want to help shape the future of HYL? Join the lacrosse board! Reach out to Sara Kelly at Sara@SwarthmoreRecreation.org to volunteer.
Registration will open for the spring season in early January and will close in late January. All players and coaches must be members of USA Lacrosse at the time of registration through the last day of the season for which they are registering.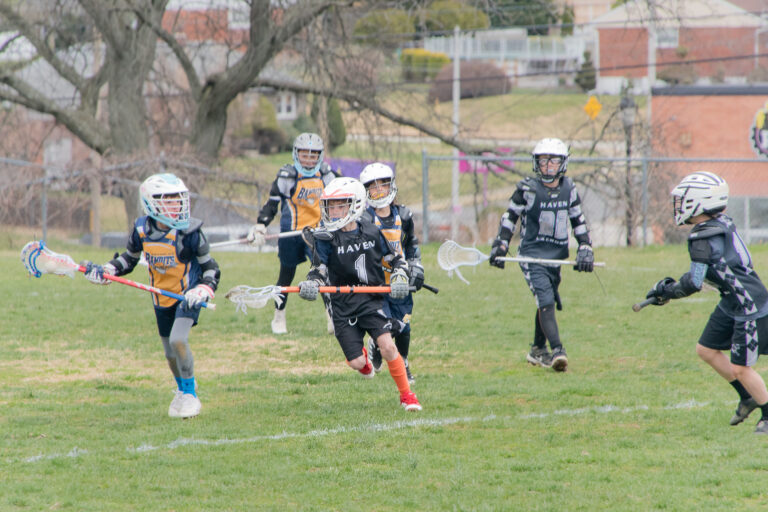 WHO: boys and girls, grades 3-8
WHERE: AmPro indoor turf, Rutgers Field, SHMS fields, Henderson Field, King Field
WHEN: March-May, 2022, the practice schedules below are TENTATIVE
During the month of March, each team practices one night a week at AmPro on the indoor turf. Which night will be determined after registration closes.
Beginning in April, 2/3/4 boys will practice Mondays and Wednesdays at Rutgers Field; 5/6 boys will practice Tuesdays and Thursdays at Rutgers Field; and 7/8 boys will practice on Fridays on Mesa Field; boys' games are typically Sundays and Wednesdays
Beginning in April, girls will practice two days a week at SHMS; girls games are typically Saturdays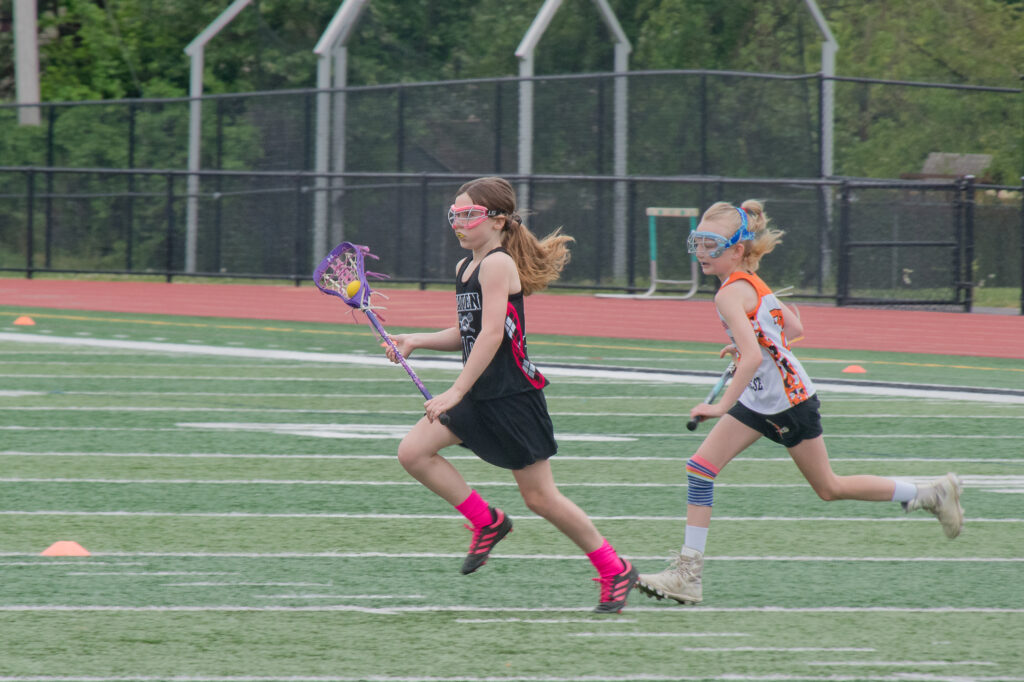 EQUIPMENT: Lacrosse equipment is expensive. HYL has a limited number of new sticks to distribute to families who need them as well as some used equipment to distribute. Covid shortages may make it difficult to get equipment this year. Please order your equipment (especially boys' chest pads) early.
Girls equipment (for field players) consists of a mouth guard, face mask, and stick. Goalies use additional equipment.
Boys equipment (for field players) consists of a helmet, arm pads, mouth guard, stick, and chest pads. Chest pads must comply with NOCSAE guidelines, which means that, in most cases, they must be new.
UNIFORMS: Uniforms are available to order through an online store. The store will be open only until January 30th to allow us time to get the uniforms before games begin in late March. Optional spirit wear is also available.
Girls' uniforms consist of shorts or skort, socks, and a jersey.
Boys' uniforms consist of shorts, shooter shirt, and a jersey.
You can find the uniform store until January 30th HERE.
REGISTRATION: January 10, 9:00AM through January 30th at 11:59PM; you must have an active USALacrosse membership to register (absolutely no exceptions)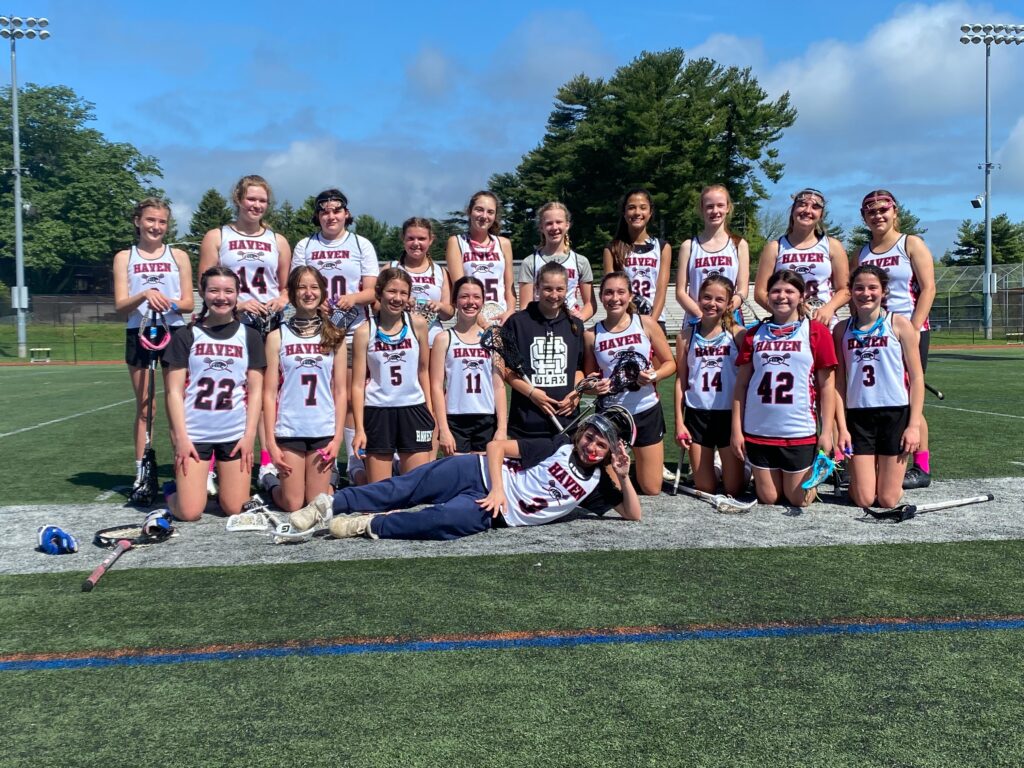 USA LACROSSE MEMBERSHIP: As a condition of our participation in league play, all HYL players and coaches must have a valid USA Lacrosse membership that expires after June 01, 2022. This includes any parents who help out on the field at practice or a game. Coaches are reimbursed for the cost of their membership. USA Lacrosse has lots of resources for families who are new to the game.
COACHES: We need help! If you are interested in coaching, please reach out to Sara at Sara@SwarthmoreRecreation.org or check the box at registration. Even if you know nothing about lacrosse, there is a way you can help!
REGISTRATION FEE: $125
GIRLS REGISTRATION
REGISTRATION FOR 2022 IS NOW CLOSED
**Please have your daughter's jersey number (if she will be reusing one) and her USALacrosse membership number on hand when you register**
BOYS REGISTRATION
REGISTRATION FOR 2022 IS NOW CLOSED
**Please have your son's jersey number (if he will be reusing one) and his USALacrosse membership number on hand when you register**