Join local basketball superstar and dad Durell Moore at the SRS courts for a week of basketball and fun, fun, and Moore fun! Camp runs from 9:00-1:00 Monday-Friday for rising third- through ninth-graders. Campers will be split into groups to work on their whole game in stations. The camp focuses on skills, but more importantly on FUN!
"Just Play. Have Fun. Enjoy the Game" –Michael Jordan
Campers should bring a snack and a filled water bottle. Additional water will be provided.
WHO: Girls and boys, rising grades 3-9
WHEN: June 20-24 or August 1-5, Monday through Friday, 9:00A-1:00P
WHERE: the outdoor SRS courts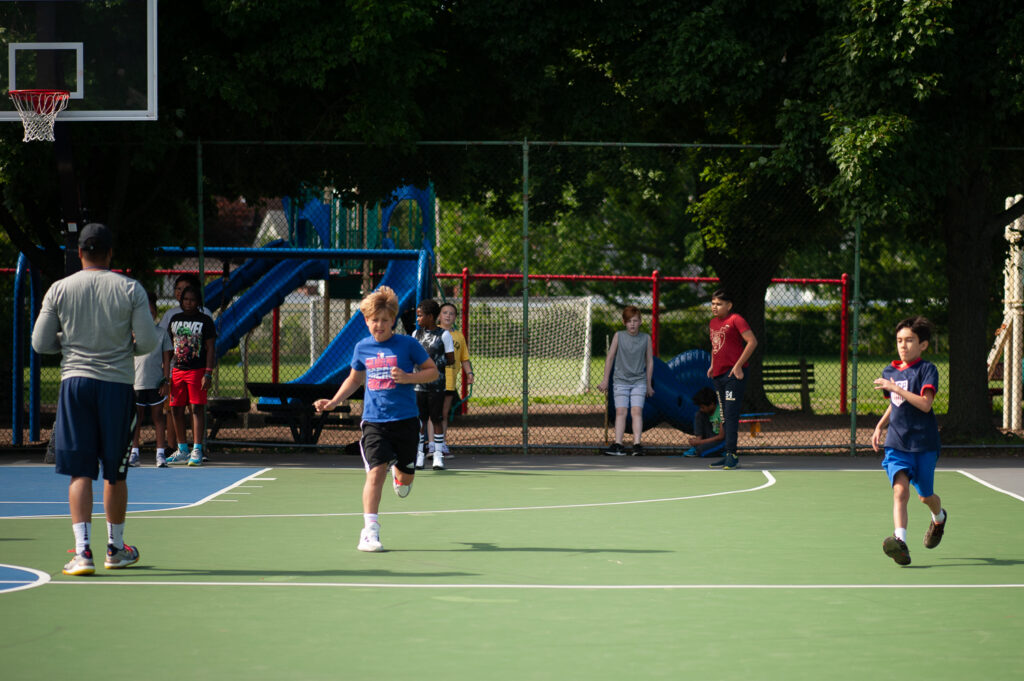 Camp is designed to focus on the basic fundamentals of basketball in a fun and encouraging environment. Campers are grouped according to skill level and age. Whether you are a relative newcomer or a seasoned performer, More & Moore FUNdamentals Basketball Camps place an emphasis on improving your game! Basketball skills taught include:
Shooting
Passing
Ball Handling
Defense
Offensive and Defensive footwork
Positioning
Spacing
Ball movement
Campers will also participate in camp league play, contests, and competitions.
More & Moore Fun staffs goal is to help all campers improved their basketball skills and increase their love for the game. All skill levels are welcome!
REGISTRATION FEE: $125, registration opens April 7th
REGISTER HERE FOR THE AUGUST CAMP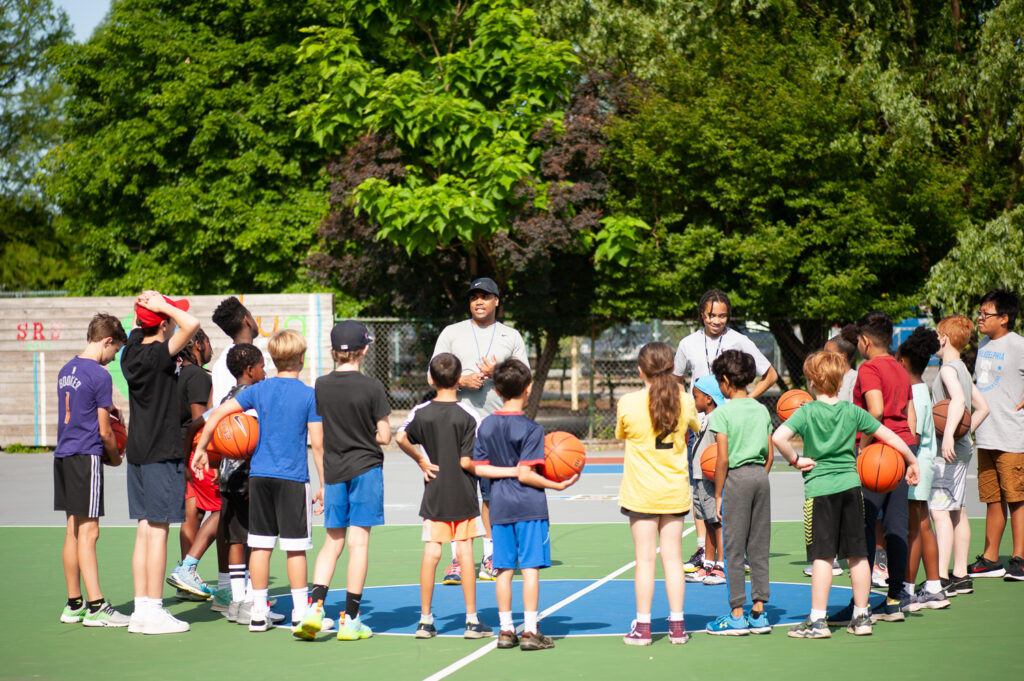 PROGRAM DIRECTOR: Durell Moore (the coach who's motivating his players above)