Link to New Year's Day race photos by Andy Shelter here:
Sources are reporting that the Disney-Hodges family edged out the Benner family to win the "Fastest Family in Swarthmore" race.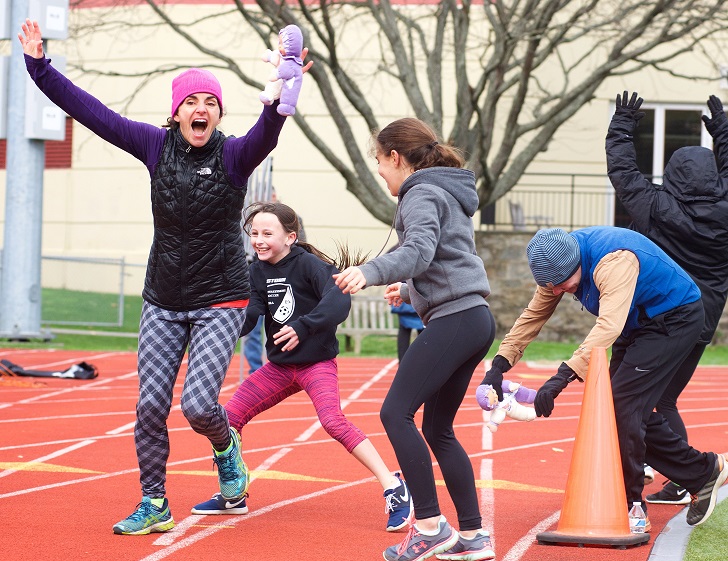 Given the immense importance of the event, race officials are investigating alleged improprieties brought up by the Benner family attorney.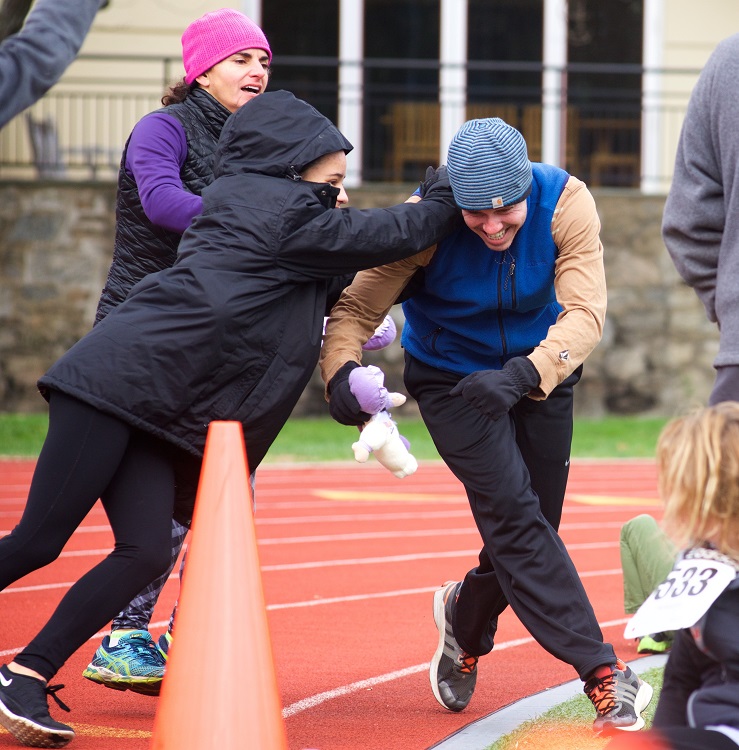 PHOTOS!
Race photos are available here, with many thanks to Andy Shelter Photography for posting and making available for download!
RESULTS!
OVERVIEW!
The Swarthmore Recreation Association rang in 2016 with its annual New Year's Day 5K and kids' fun runs. Running on a clear day, 213 people completed the 5K through Swarthmore, and dozens more children participated in the fun runs on the Swarthmore College track.
The overall 5K winner was Christopher Pastore, who finished in a time of 17:30 (5:38 pace). Second place went to John Noon, the assistant cross country/track and field coach at Swarthmore College, who finished in 18:38. The female winners tied for first. Both Isabel Cardi and Taylor Barkdoll finished in 20:50.
The USATF-certified 5K course changed slightly this year, with a starting line on Fieldhouse Lane near Lamb-Miller Field House and a new turn on Lafayette Avenue.
The race was sponsored by Pappas, Pappas, Mastrangelo Goldenberg Accountants and Advisors, great friends of recreation in the borough of Swarthmore