BY ADRIAN LYNCH
Sandlot Soccer, a new program hosted by the Swarthmore Recreation Association, brought together kids young and old for small-sided games all summer long — for free!
Sandlot Soccer ran all summer long on Thursday evenings at Henderson Field. It allowed players of all levels and abilities to join together for sheer love of the game.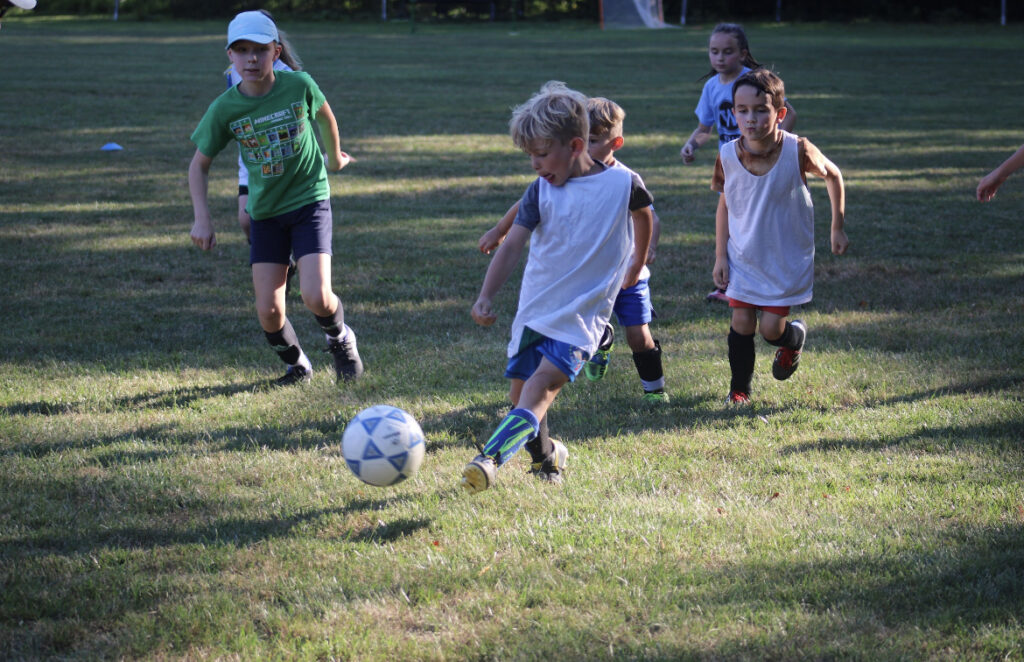 Chris Wilson, who also coaches with Swarthmore Soccer Club, the travel soccer program at SRA, founded the program this year. "I started this program because I love soccer ," Coach Wilson said. "I think it's a great way for kids to get out and have fun and exercise and make friends," he said.
On the field on August 11, players were getting lots of exercise and having tons of fun. Coach Wilson organized players into teams by age, size, and experience level. Without any subs, all the kids got lots of playing time, and the games were very close. Occasionally, Coach Wilson blew his whistle and told the players to freeze. He offered pointers to players on how to improve their game before whistling again to start play.
The program received high marks from the players. Asked how she would rate her enjoyment of the program, Olivia M. gave it an enthusiastic "10!"
Sandlot Soccer served as a great way for players to keep skills up to snuff in the off season. Fall brings Petite Soccer (for the youngest players), Town Soccer (with Coach Billy), Intramural Soccer (for those headed to travel in 2023), and Swarthmore Soccer Club (travel soccer). Sandlot Soccer bridges the gap, keeps players fit, and draws players who might otherwise not try the game.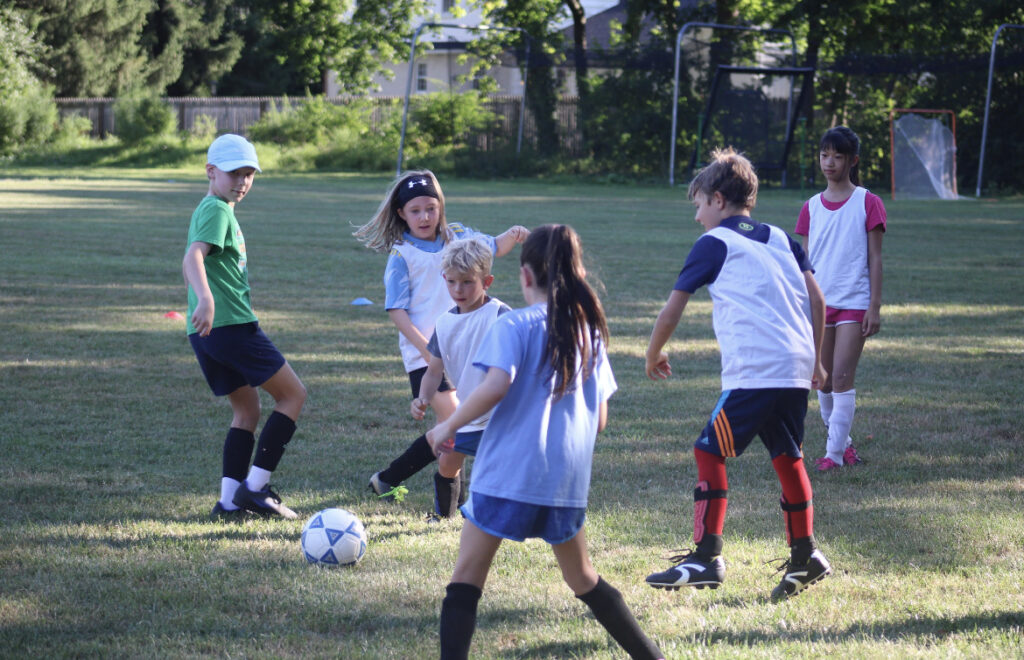 Coach Wilson hopes to bring the program back again next summer and maybe more often. "I don't know if it's just going to be a summer program or if there's ways that we can make it available at other times in the year," he said, adding that he would " love to keep it going". Emma W. agrees. Asked if she thought the program should continue next year, she responded with an enthusiastic "Yeah!"
Sandlot Soccer is part of SRA's fledgling Know Your Neighbor program, a series that offers free community-building events and programs to encourage kids and adults to get out and play. So far, Know Your Neighbor includes a bike safety course, community bike rides, hiking trips, the Summertime Romp, and Sandlot Soccer. The programs primarily take place in the summer, when field space is less cramped, but SRA is always open to new ideas. Know Your Neighbor resides at the heart of SRA's mission, bringing people together for healthy fun.