BY HENRY REACHER
Swarthmore Recreation Summer Camp was a blast again this year. From preschoolers to rising 7th graders, everyone — including the counselors — had a great time.
From 8:30 am to 1:45 PM, campers had countless toys and a variety of activities to choose from. They made necklaces using colorful beads on fine strings, built long chains of pipe cleaners, and played traditional card games such as "Blackjack" and "President."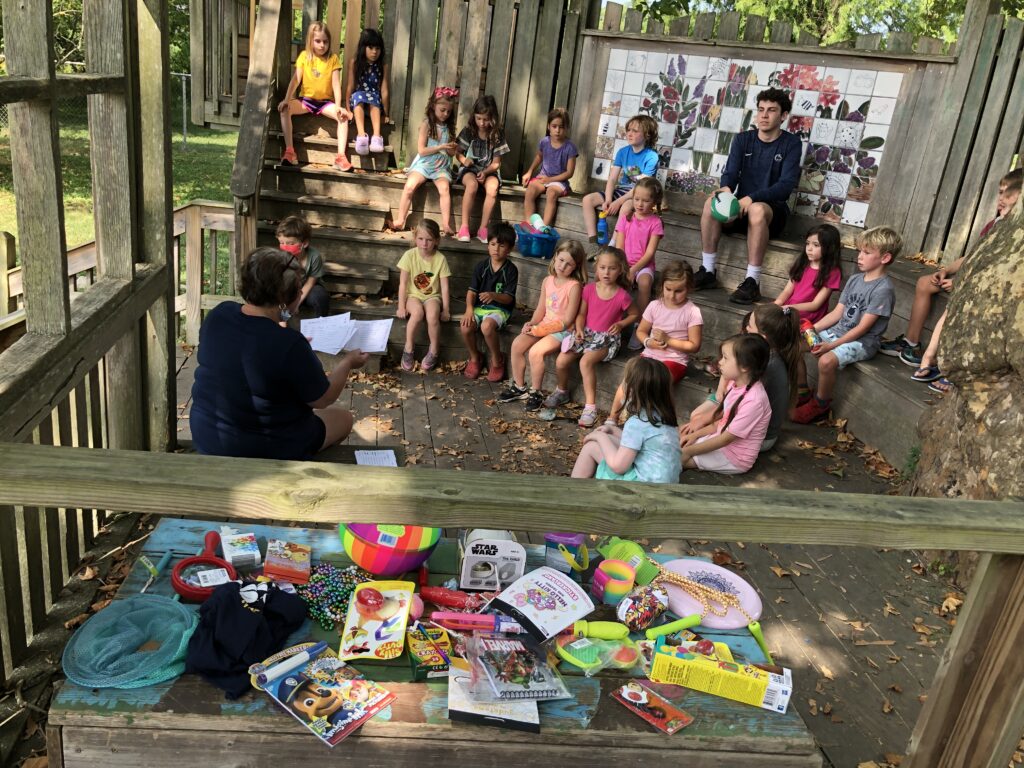 The fun wasn't reserved just for the classroom. Campers spent a large part of each day enjoying Swarthmore Rutledge School's massive playground and its expansive green fields. They climbed around on the play sets, were pushed by counselors on the tire swing, and simply ran around after their buddies. Gaga ball, a variation on the classic dodgeball, was by far the most popular game on the playground.
No two days were ever the same. Each day, campers participated in a unique activity, such as making fresh ice cream with their counselors, splashing around on inflatable waterslides, or watching a live puppet show. Campers made works of art on Sand Art Day, drew innumerable pictures, sculpted with Playdoh, and feasted on popcorn on Popcorn Day. On the last day they were treated to water ice straight from the ice cream truck, which came by especially for them!
For the first time this year, SRA camp ran into the afternoon, a move that allowed both more campers and more counselors to participate in this Swarthmore tradition. At the end of afternoon camp, a group of campers walked over to Swarthmore Swim Club for practice and more fun.
Michael Hansen, an enthusiastic gap-toothed 6-year-old, gives camp rave reviews. "Camp is fun!" Michael says. "I really enjoyed playing Blackjack with my friends and chasing around in the Gaga ball pit." Campmate Nat Brody, a card game lover who had a lot of fun clambering all over the counselors' backs, added that he "loved the waterslide because I got shoved down it by Noah!"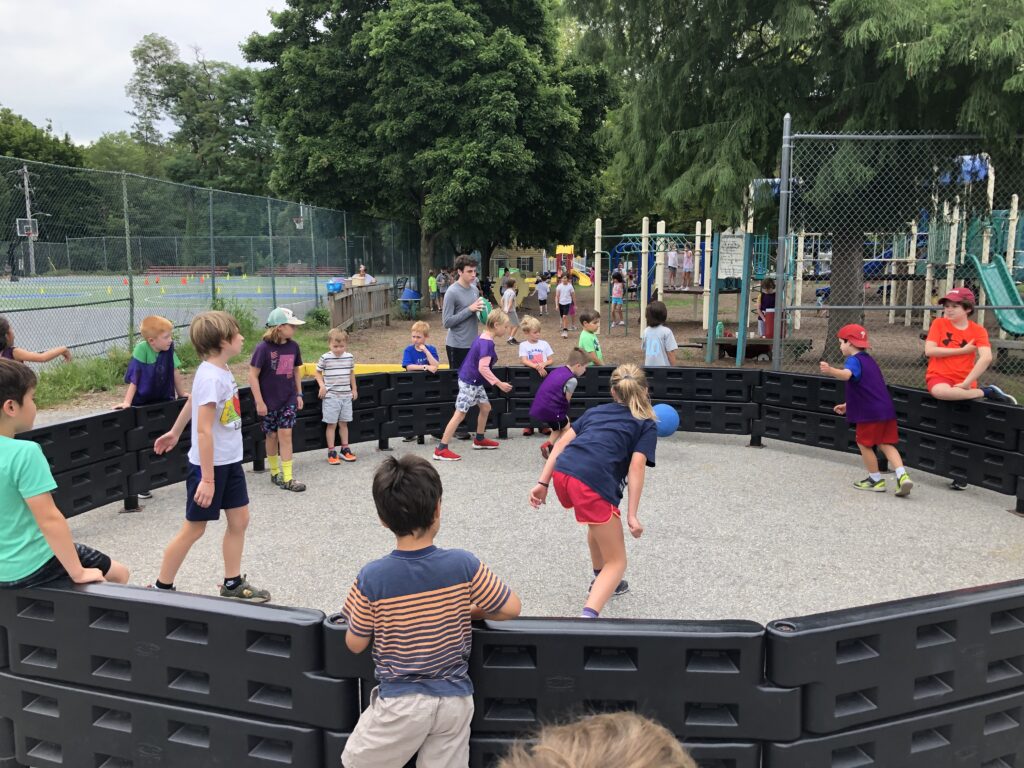 The children were not the only ones having fun. Counselors loves camp, too. Counselor Niko Christodouleas, who worked with the pre-K class, said he "really liked to see these kids develop," adding that he is thrilled finally to be a counselor at the camp where he was a camper for many years. Jenna Beucler, a three-year veteran at SRA Camp and who headed the kindergarten class this year, got a kick out of the kids' boundless energy for fun and creativity.
Camp concluded this week, but it will be back again next year. Registration will open in late January or early February. In the meantime, Swarthmore Soccer Club, Intramural, Town, and Petite Soccer, and Nether-Swarthmore Field Hockey are all gearing up for the fall season which starts in a few short weeks. Plus, join SRA at the Rotary Club Fun Fair on September 18th in Town Center, where campers and counselors can reconnect and relive their summer hijinks.